The risk of suicide is significantly elevated among persons who abuse alcohol or other drugs, even more than the general population. Therefore, it is critical for the helping professional and substance abuse professional to understand pertinent information about suicidal behavior. This course focused on information about the occurrence of suicide, warning signs, risk and protective factors, and specific points to remember about suicidality. Last, GATE, a four-step process for identifying and responding to suicidality is reviewed in detail.
Objectives: Participants will
Basic suggestions for addressing suicidal thoughts and behaviors, along with points to keep you on track 
Background information about suicide and substance use disorders, including risk and protective factors and warning signs for suicide. 
A four-step process for addressing suicidal thoughts and behaviors in substance abuse treatment, summarized by the acronym GATE (Gather information, Access supervision, Take responsible action, and Extend the action). 
This is an informational course, Free of charge. No continuing education hours are awarded for this course.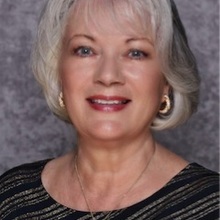 Senior Instructor
Diane Sherman, PhD
Dr. Diane Sherman, Ph.D., a substance abuse profession since 1975, beginning her career while serving in the U.S. Army for in the capacity of Behavioral Science Specialist.  She holds the national advanced credential of Master Addiction Counselor, Certified Clinical Supervisor, Certified Alcohol and Drug Counselor-II, and E-Certified Alcohol and Drug Counselor. Diane earned her Doctorate in Industrial / Organizational Psychology from Capella University in 2007. Since 2008 she has taught and supervised students who are in pursuit of the certified addiction counselor credential. She is a national, regional and state presenter offering topics relevant to addiction professional, clinical, and ethical practices and clinical supervision. In 2015 was honored to receive the Georgia School of Addiction Studies, Bruce Hoopes Pioneer Award in Addiction Treatment, a personally meaningful award, for excellence in the addiction profession.
1

How to Navigate this course

2

Chapter 2. Video and Quick Guide for Clinicians

Terry Wise. Stories of Hope and Recovery (video on YouTube)

Addressing Suicidal Thoughts and Behaviors in Substance Abuse Treatment for Clinicians. Quick Guide

Addressing Suicidal Thoughts and Behaviors in Substance Abuse Treatment (SAMHSA TIP 50)

Helping your Loved One who is Suicidal. A Guide for Family and Friends. SAMHSA, 2021

3

Additional Free Resources

Recommendations for Reporting

Assessing Suicide Risk. Initial Tips for Counselors

Assessing Suicide Risk. Spanish Version
$55.00

$55.00

Substance Abuse Treatment and Counseling Family Members.

Buy Now