Opioid use disorder is a chronic, relapsing disease, which has significant economic, personal, and public health consequences. The American Society of Addiction Medicine (ASAM) developed this National Practice Guideline for the Use of Medications in the Treatment of Addiction Involving Opioid Use to provide information on evidence-based treatment of opioid use disorder. (Hereafter in this document, this National Practice Guideline will be referred to as "Practice Guideline".) This ASAM Practice Guideline is intended to aid clinicians in their clinical decision- making and patient management. The Practice Guideline strives to identify and define clinical decision-making junctures that meet the needs of most patients in most circumstances. (ASAM, 2015).
Course Modality: This is an independent home-study course. Students will take the course according to their own timeline. 
Course Completion: To receive the course certificate, each student is required to agree to Student Learning Contract, read all text-based materials, view any media posted, complete and pass course examination, and complete and submit course evaluation.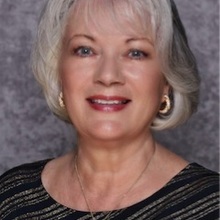 Senior Instructor
Diane Sherman, PhD
Dr. Diane Sherman, Ph.D., a substance abuse profession since 1975, beginning her career while serving in the U.S. Army for in the capacity of Behavioral Science Specialist.  She holds the national advanced credential of Master Addiction Counselor, Certified Clinical Supervisor, Certified Alcohol and Drug Counselor-II, and E-Certified Alcohol and Drug Counselor. Diane earned her Doctorate in Industrial / Organizational Psychology from Capella University in 2007. Since 2008 she has taught and supervised students who are in pursuit of the certified addiction counselor credential. She is a national, regional and state presenter offering topics relevant to addiction professional, clinical, and ethical practices and clinical supervision. In 2015 was honored to receive the Georgia School of Addiction Studies, Bruce Hoopes Pioneer Award in Addiction Treatment, a personally meaningful award, for excellence in the addiction profession.
1

How to Navigate this course

2

Watch this Instruction Video for Completing your Assignments

Instructional Video for Completing Assignments

3

Chapter 2. ASAM Guidelines for Persons in Treatment for OUD (MAT)

ASAM and MAT. Assignment #1.

ASAM and MAT. Assignment #2.

ASAM and MAT. Assignment #3.

ASAM and MAT. Assignment #4.

4

Chapter 3. Course Completion

ASAM and MAT. Course Quiz.

ASAM and MAT. Course Review

ASAM and MAT. Course Evaluation
5 star rating
Wonderful Content!!
Brian Anderson
I found the content in this class to be very useful and informative!!
I found the content in this class to be very useful and informative!!
Read Less