This package combines two Ethics Courses: (1) Ethics. Professional Issues, Boundaries and Dual Relationships and (2) Self-Disclosure and the Impact on Mental Health Services. 
Ethics, Professional Issues, Boundaries,  and Dual Relationships
Ethics are generally regarded as guidelines for addiction professionals to follow, that governs conduct, and guides decision making. It is the obligation for all addiction professionals to protect the integrity of the profession and clinical practice. The addiction professional should always be aware of and adhere to an ethical code of conduct, that commonly being the one ascribed by the credentialing authority.
Ethics, Professional Issues and Dual Relationships. Objectives
Explore dilemmas when personal and professional values intersect
Read about different relationships that may represent dual-relationships and the inherent problems therein
Review ethics code and the law
Ethical quandaries to consider when working with family member of persons in substance use disorder treatment.
Self-Disclosure and the Impact on Mental Health Services. 
The stigma associated with mental illness is one of the most persistent problems people face. It is fundamental to discrimination in housing, employment, and health insurance. It prevents treatment, and it impedes recovery. In this monograph, Center for Mental Health Services, Substance Abuse and Mental Health Services Administration examines the role self-disclosure plays in reducing stigma and discrimination associated with mental illness. Current literature related to self-disclosure is reviewed and provides the findings from a series of key informant interviews to examine the factors that promote or hinder self-disclosure. Finally, this monograph examines techniques used by groups who have disclosed private issues. (SAMHSA, 2008).
Objectives. 
Review  literature relevant to self-disclosure
Learn factors that facilitate appropriate self-disclosure
Learn about different considerations relevant to self-disclosure in different environments
Reference: 
Self-Disclosure and Its Impact on Individuals Who Receive Mental Health Services. (SAMHSA, 2008).  
NAADAC Code of Ethics, 2021
This is an independent home-study course. Students will take the course according to their own timeline.
To receive the course completion certificate, each student is required to complete and submit Learning Contract, read all text-based materials, complete and submit chapter discussion questions, complete and pass course examination, and complete and submit course evaluation.
Note: Posted materials are free from SAMHSA and other public domain sites. 
Course fee applies for continuing education hours and a certificate of completion.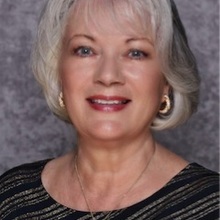 Senior Instructor
Diane Sherman, PhD
Dr. Diane Sherman, Ph.D., a substance abuse profession since 1975, beginning her career while serving in the U.S. Army for in the capacity of Behavioral Science Specialist.  She holds the national advanced credential of Master Addiction Counselor, Certified Clinical Supervisor, Certified Alcohol and Drug Counselor-II, and E-Certified Alcohol and Drug Counselor. Diane earned her Doctorate in Industrial / Organizational Psychology from Capella University in 2007. Since 2008 she has taught and supervised students who are in pursuit of the certified addiction counselor credential. She is a national, regional and state presenter offering topics relevant to addiction professional, clinical, and ethical practices and clinical supervision. In 2015 was honored to receive the Georgia School of Addiction Studies, Bruce Hoopes Pioneer Award in Addiction Treatment, a personally meaningful award, for excellence in the addiction profession.
1

How to Navigate this course

2

Chapter 2. Ethics: Self Disclosure and the Impact on MH Services

3

Chapter 3. Ethics, Professional Issues, Boundaries and Dual Relationships.

Ethics Presentation Handout

Ethics. NAADAC Core Values.2021

Ethical Quandry: Working with Family. Enos, NAADAC 2016 08.

Ethics and Sexual Misconduct. Knopf. NAADAC 2014 09.

Ethics multiple articles. NAADAC 2011 08.

Careless use of Facebook could Jeopardize your Career. NAADAC 2012 03.

Principle I. The Counseling Relationship. Assignment 1.

Principle II. Confidentiality and Privileged Communication. Assignment 2.

Ethics. Core Values. Assignment 4.

Ethics. Ethical Decision Making. Assignment 6.

4

Chapter 4. Course Completion