Ethics are generally regarded as guidelines for addiction professionals to follow, that governs conduct, and guides decision making. It is the obligation for all addiction professionals to protect the integrity of the profession and clinical practice. The addiction professional should always be aware of and adhere to an ethical code of conduct, that commonly being the one ascribed by the credentialing authority. 
In this course, we will review ethical practices as related to NAADAC principles 5 – 9, including, assessments and evaluation; E-therapy, E-supervision and Social media; Supervision and Consultation; Resolving Ethical Concerns; and Publications and Communications.
Objectives. Participants will explore and discuss the principles identified in the NAADAC Code of Ethics (2021), specific to 
Principle V: Assessment, Evaluation and Interpretation
Principle VI: E-therapy, E-supervision and Social Media
Principle VII: Supervision and Consultation
Principle VIII: Resolving Ethical Concerns
Principle IX: Publication and Communications
This course uses Ethical Code from NAADAC, The National Association for Addiction Professionals (2021) as the reference and standard for addiction professionals. 
This is an independent home-study course. Students will take the course according to their own timeline.
To receive the course completion certificate, each student is required to complete and submit Learning Contract, read all text-based materials, complete and submit chapter discussion questions, complete and pass course examination, and complete and submit course evaluation.
Note: Posted materials are free from SAMHSA and other public domain sites. 
Course fee applies for continuing education hours and a certificate of completion.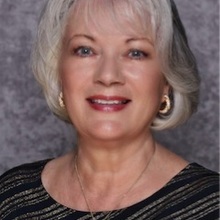 Senior Instructor
Diane Sherman, PhD
Dr. Diane Sherman, Ph.D., a substance abuse profession since 1975, beginning her career while serving in the U.S. Army for in the capacity of Behavioral Science Specialist.  She holds the national advanced credential of Master Addiction Counselor, Certified Clinical Supervisor, Certified Alcohol and Drug Counselor-II, and E-Certified Alcohol and Drug Counselor. Diane earned her Doctorate in Industrial / Organizational Psychology from Capella University in 2007. Since 2008 she has taught and supervised students who are in pursuit of the certified addiction counselor credential. She is a national, regional and state presenter offering topics relevant to addiction professional, clinical, and ethical practices and clinical supervision. In 2015 was honored to receive the Georgia School of Addiction Studies, Bruce Hoopes Pioneer Award in Addiction Treatment, a personally meaningful award, for excellence in the addiction profession.
1

Course Syllabus. Ethics and Social Media

How to Navigate this course

2

Chapter 2. NAADAC Code of Ethics, Principles V - IX

Ethics Recorded Presentation

Ethics. Presentation Handout (follows recorded presentation)

3

Additional Articles. Resources

Careless use of Facebook could Jeopardize your Career. NAADAC 2012 03.

The Ethics of Public Recovery Self-disclosure (Bill White, Bill Stauffer, and Danielle Tarino). Blog & New Posting.

Ethics and Sexual Misconduct. Knopf. NAADAC 2014 09.

Ethics multiple articles. NAADAC 2011 08.

Code of ethics and the Law. Hemmingway and Querin, NAADAC 2011 05.

4

Chapter 3. Ethics. Application to Practice

Ethics. Assessment. Homework Assignment 1.

Ethics. Social Media. Homework Assignment 2.

Ethics. Resolving Ethical Concerns. Homework Assignment 4.

5

Chapter 4. Course Completion

Ethics Course Examination