Competent clinicians have an ethical obligation to find tools and resources that assist clients with healing, wellness, and recovery.  Further providers have a professional responsibility to demonstrate competence by possessing specific knowledge and skills to ensure meeting of professional and legal responsibilities for delivery of services within one's scope of professional practice. Digital media and resources, such as email, smartphone/tablet applications (apps), online forums, Web sites, DVDs, CD-ROMs, blogs, computer software, online social networks, telephone and tele-video communication, and mobile devices are becoming universal in our culture. The use of electronic media and information technologies in behavioral health treatment, recovery support, and prevention programs is rapidly gaining acceptance. Technology based assessments and interventions are important therapeutic tools that clinicians can integrate into their work with clients.  (SAMHSA, TIP 60, 2015).
Objectives: Participants will
Learn what Technology Assisted Care (TAC) counseling is, and the potential benefits and challenges of use of technology
Learn the methods available to conduct tele-behavioral health (TBH) services
Identify issues related to ethics, legal and professional responsibilities when deciding when an how to use TAC / TBH.
Describe guidelines for technology assisted resources in specialized settings and / or with diverse populations
Course Modality
This is an independent home-study course. Students will take the course according to their own timeline.
To receive the course completion certificate, each student is required to complete and submit Learning Contract, read all text-based materials, complete and submit chapter discussion questions, complete and pass course examination, and complete and submit course evaluation.
Note: Posted materials are free from SAMHSA and other public domain sites. 
Course fee applies for continuing education hours and a certificate of completion.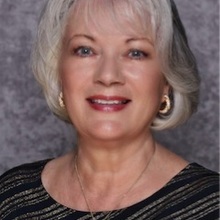 Senior Instructor
Diane Sherman, PhD
Dr. Diane Sherman, Ph.D., a substance abuse profession since 1975, beginning her career while serving in the U.S. Army for in the capacity of Behavioral Science Specialist.  She holds the national advanced credential of Master Addiction Counselor, Certified Clinical Supervisor, Certified Alcohol and Drug Counselor-II, and E-Certified Alcohol and Drug Counselor. Diane earned her Doctorate in Industrial / Organizational Psychology from Capella University in 2007. Since 2008 she has taught and supervised students who are in pursuit of the certified addiction counselor credential. She is a national, regional and state presenter offering topics relevant to addiction professional, clinical, and ethical practices and clinical supervision. In 2015 was honored to receive the Georgia School of Addiction Studies, Bruce Hoopes Pioneer Award in Addiction Treatment, a personally meaningful award, for excellence in the addiction profession.
1

How to Navigate this course

TIP 60. Using Technology Based Therapeutic Tools in Behavioral Health Services. SAMHSA, 2015

Telehealth for the Treatment of Serious Mental Illness and Substance Use Disorders. SAMHSA, 2021

2

A Practical Guide for the Provision of Behavioral Health Services. 1.1

Watch this Video: Instructions for Course Discussion Lessons

Telehealth. recorded presentation

Telehealth presentation handout (follows presentation recording)

Telehealth. Assignment 1.

Telehealth. Assignment 2.

3

A Practical Guide for the Provision of Behavioral Health Services. 1.2

Telehealth. Assignment 3.

Telehealth. Assignment 4.

4

An Implementation Guide for Behavioral Health Program Administrators. 2.1

Telehealth. Assignment 5.

Telehealth. Assignment 6.